Emory Values are EPD Values
---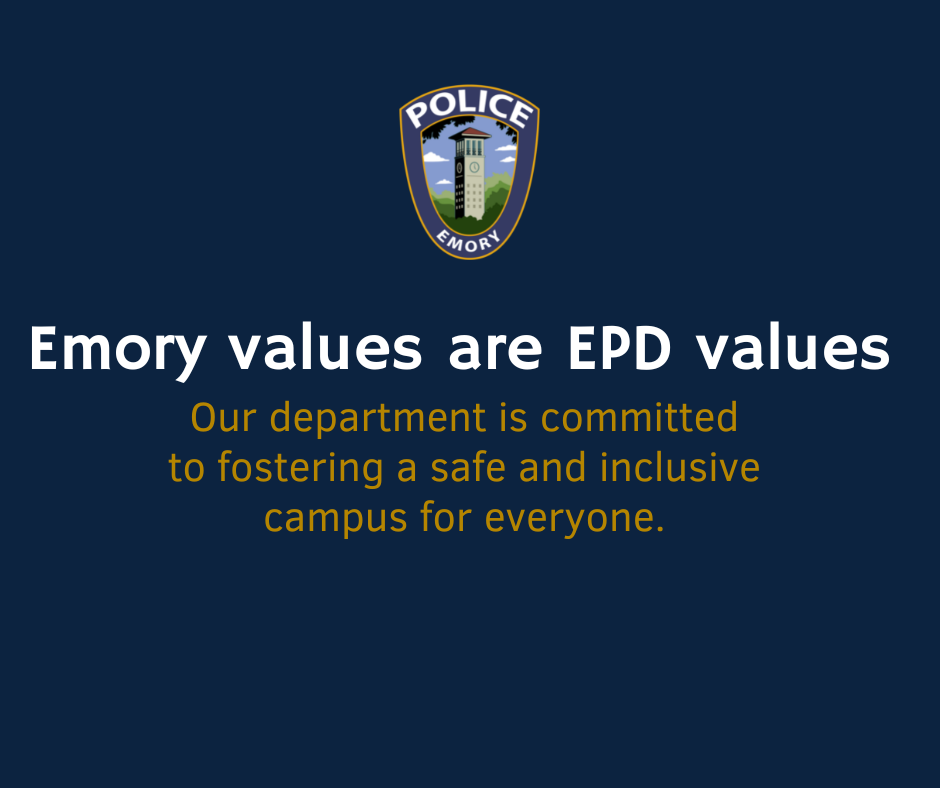 The Memphis officers' actions in the death of Tyre Nichols are indefensible.
EPD will continue our work to cultivate a climate of trust, respect, and transparency, while encouraging your voice to be heard. This community deserves nothing less. We look forward to sharing more about how we hire, retain, and train officers who understand and embrace Emory values.
We are here for you.
EPD is mindful of the concern and anxiety this incident may cause. Here's a link to resources and support available to the Emory community. You also can access information on the LiveSafe app.
Share This Story